Teaching Children to Cook with Confidence
Square Food Foundation's Founder and lead teacher, Barny Haughton, has worked with Bristol schools for over 20 years and
delivered every kind of workshop, assembly and demonstration. From 800 Cornish pasties in a day to 30 children making fresh bread and homemade butter to an assembly of 200 children, each crunching on an organic apple.
Our team of experienced cookery teachers arrive and set up in your hall or classroom and ensure an engaging day that is hassle free for your teachers, we'll even do the washing up! Up to 5 sessions in a day (depending on scheduling)
1. 45 minute session for each group of up to 30 students
2. Hands on cooking for each child
3. Platters of food for classes to take back to their class and share
4. Recipes to send out to families or use in the classroom
Get in touch for a quote
An enrichment visit to our bespoke teaching kitchen at The Park. This is especially popular with SEN groups, wow days and for end of term activity weeks.
One group of 6-12 students will cook hands-on, working to restaurant standards. The workshop lasts for around 2.5 hrs to include lunch. Get in touch for a quote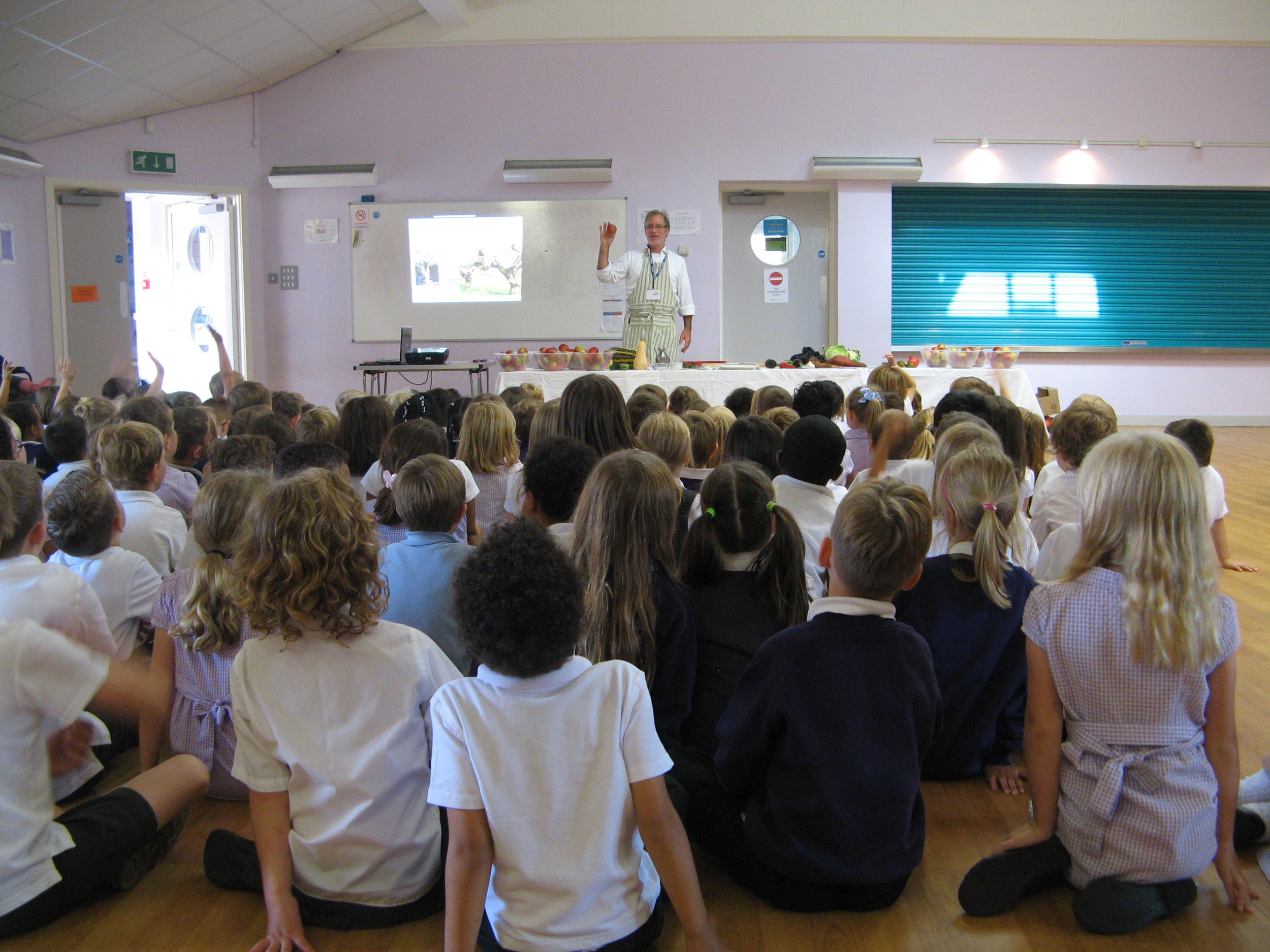 Our team will lead an inspiring and engaging session about food that can be tailored to a specific subject area or aspect of the subject depending on your requirements, for example:
1. Where does food come from – soil to plate
2. Food from around the world – Bristol: sugar and spice
3. Healthy eating and a love of vegetables
Get in touch for a quote
If none of the workshops below meets your schools requirements, please get in touch.